Hyalgen
The specialized supplement to stimulate the renewal metabolism of the joint cartilage
Like all human tissue the cartilage constantly renews itself and Hyalgen™ can optimize this regeneration process. In stimulating the natural course of the cartilage renewal metabolism it is able to promote the healthy growth of new cartilage tissue. Exerting a positive action on the joint cartilage structure, Hyalgen™ can be very beneficial for joint function and flexibility.
(*) The sooner the joint condition is taken care of, the faster and the better the results can be expected.
Buy 2 for

€61.75

each and save

5

%
Buy 3 for

€58.50

each and save

10

%
Buy 4 for

€55.25

each and save

15

%
SUPPLEMENT FACTS
Daily serving size: 10 gr / Servings per container: 21
Manganese (as manganese citrate 30%)
1.2 mg
52%
BCP Collagen Peptides - Clinical Potency Bioactives
7000 mg
*
Mucopolysaccharides - Chondroitin sulfate LMW Pharmagrade (molecular weight: 3 - 16 kD) & Glucosamine Hcl
675 mg
*
Orthosilicic Acid
450 mg
*
Eggshell Membrane NEM® with glycosaminoglycans mix
500 mg
*
Hyaluronic Acid Complex HJ (Validated absorption HA complex)
100 mg
*
MSM (Methylsulfonylmethane)
500 mg
*
*Daily value not established
Other ingrédients
: Natural fruits flavors, Citric acid, beta carotene, stevia leaf extract (97% Reb A), fruit extracts.
Free from artificial sweetners, colors and preservatives. Sugar free.
Take 10 gr per day (2 scoops almost flat) or as directed by a health care professional. Once a day mix the powder with the amount of water that suits your taste. The drink tastes fruity and doesn't contain any added sugar. It can be useful to to take 15 gr per day (about 3 scoops) daily for a few weeks before entering the regular mode. Remain in intensive mode if necessary. Should be used regularly over a period of several months.
Caution: Pregnant or nursing mothers, children under 18 and those with a medical condition should consult a health care professional before using this product.
PRODUCT DETAILS
---
Bioactive Collagen HP-BCP
The most effective form of collagen for the cartilage architecture
Collagen is the main component of the joint cartilage, accounting for 65% of its structure. The cartilage itself contains specific cells, the chondrocytes, whose function is to manufacture the building blocks of its matrix, and we observe that these cells increase the synthesis of collagen when they are in contact with certain forms of collagen molecules.
Overall, the usefulness of oral collagen in improving joint health has been demonstrated in various clinical trials, but the high potency Bioactive Collagen Peptides (HP-BCP) have greatly increased its effectiveness. Taken orally it is better assimilated and it concentrates in the joints where it stimulates cell metabolism in the joint cartilage. It increases the biosynthesis of collagen and proteoglycans, which together account for 95% of the cartilage. These two components are responsible for the elasticity and stability of the joint complex.
The efficacy of HP-BCP has been confirmed in international clinical studies conducted by independent and renowned research institutes. It can boost the natural regeneration process of cartilage tissue.
DETECTION OF STRUCTURAL BENEFIT ON JOINT CARTILAGE
A study from the Collagen Research Institute in Kiel, Germany has shown that HP-BCP Collagen peptides accumulate in joint tissue and stimulate cell biosynthesis to produce collagen and proteoglycans. The compound has shown its ability to support the growth of healthy joint tissue and this positive impact has also been observed using MRI (Magnetic Resonance Imaging) technology.*
Hyaluronic Acid Complex HJ
The joint capsule is filled with synovial fluid, a thick substance that allows joint flexibility without friction. And what gives this fluid its remarkable lubricating property is Hyaluronic Acid (HA), a molecule that is capable of holding an enourmous amount of water, forming a cushion that helps the cartilage surfaces to move freely without rubbing on each other.
Joints issues have lead to a reduced concentration of HA and one of the steps towards maintaining joint health is to keep an adequate viscoelastic property of the synovial fluid. The Hyaluronic Complex HJ™ is a unique patented natural ingredient with a very high content of sodium hyaluronate of High molecular weight.
Low Molecular Weight Hyaluronic Acid (LMW-HA) was previously favored because of a better gut absorption, but research shows that HA is only helpful and safe when it is of High Molecular Weight (HMW-HA). Studies indicate that LMW-HA can be unhealthy since it seems to promote inflammation aside from other side effets. HMW-HA absorption has also been evaluated and it apperas significant enough to reach the joint areas and it is much more efficient at doing what HA does best, holding water.
Good quality HA can sustain joint lubrication, promote a healthy inflammation response and protect the cartilage.
.
MSM (Methylsulfonylmethane)
When it comes to joint discomfort and joint health MSM can be very helpful. MSM is a bioavailable natural form of organic sulfur found in all living organisms. It is exceptionally well tolerated, it is rated as one of the least toxic substances in biology, close to water. Sulfur is necessary for making collagen, the primary constituent of cartilage and connective tissue.
Sulfur is the third most abundant mineral in your body, after calcium and phosphorous, and yet it is often called the forgotten mineral. It has been neglected because of the widespread assumption that a person's sulfur requirement was met with adequate protein intake, providing the amino acids methionine and cysteine, but disfunctions in methionine metabolism could induce sulfur deficiencies. Nevertheless, scientists have observed that the sulfur content of cartilage decreases with age, and that this decrease parallels degeneration in the joints. A study has shown that arthritic joints have sulfur levels three times lower than healthy ones.
MSM supplementation can significantly benefit joint wellness, without any side effects and MSM daily intake can be substantial, up to several grams. Aside from promoting a healthy inflammation response MSM can also stimulate the the immune system and improve the internal production of Glutathione, the body's major own antioxidant.
.
Eggshell Membrane NEM®
Eggshell Membrane NEM®is a food-sourced ingredient derived from the membrane of an eggshell. It supplies essential nutrients needed to support joint mobility and the healthy production of cartilage and connective tissue. It is a unique biological matrix proven bioavailable and effective. Double-blind, placebo-controlled and open-label trials have showcased a significant incidence on joint comfort, flexibility, and range of motion. Published human studies have shown beneficial results in 7-10 days.
After 30 days intake:
72.5% discomfort improvement.
43.7% improvement in flexion range of motion.
---
ESM appears to supply the building blocks in a pattern that promote joint health and cartilage integrity.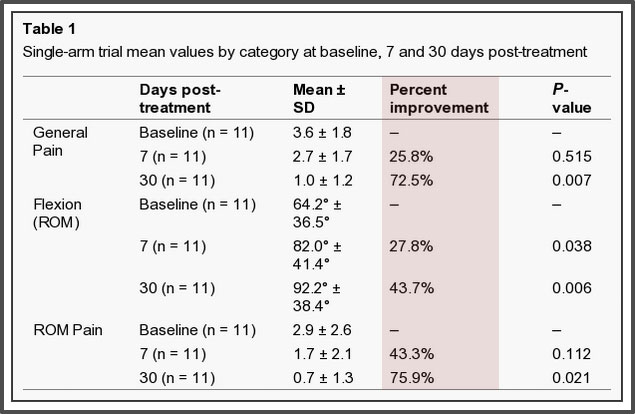 Glucosamine and Chondroitin
Glucosamine and Chondroitin are the most popular substances and most widely used ingredients in joint health products. Clinical studies are numerous but results are unclear and differ widely. After years of research, it is still difficult to precisely assess their level of efficacy but they no longer appear to be silver bullets as once thought. Nonetheless they can be useful in assisting other active ingredients and help to restore functionality faster. There is also data showing that these mucopolysaccharides support the healing process of injured tendons.
It is important to remember that Chondroitin in its basic form it is mostly useless since it is simply not absorbed. The benefits of Chondroitin Sulfate only concerns the pharmagrade CS, a highly purified and depolymerized substance. Conventional food grade chondroitin is a very large molecule that is not assimilated through the intestinal mucosa. The molecular weight of the Chondroitin used has a direct influence upon its level of efficacy. The properties of the low molecular weight Chondroitin do not apply to conventional Chondroitin (Biol. Pharm. bull. 27(1)47-51 - 2004).
Organic Silica
Orthosilicic acid (non-crystalized silica)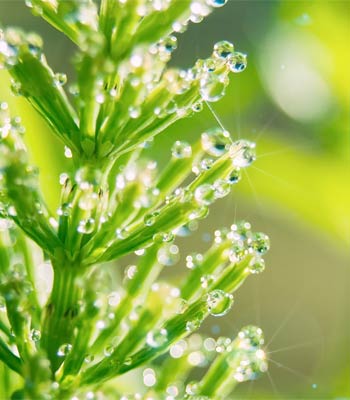 Silicon is an essential trace mineral that is naturally present in the human body. It play a major role in bone strength, healthy skin and nails and cartilage formation. Studies have shown that a silicon deficient diet produces aberrant metabolism of the bone and connective tissue leading to structural abnormalities of the articular cartilage with small and poorly formed joints. It was later discovered that silicon deprivation decreases collagen formation in wound healing as well as bone formation.*
Silicon is widely available and abundant in nature but its bioavailability is very poor. It is an extremely unstable compound that crystalizes very quickly forming an insoluble inert substance. Its absorption is drastically low and it can't be utilized by the human organism.
Hyalgen contains a stable high absorption form of dietary silicon. It is an ortho-silicic acid molecule stabilized in maltodextrin. It is stabilized by a proprietary method that inhibits the polymerization of ortho-silicic acid, keeping the molecule stable and increasing its bioavailability in the body.
References:
Oesser S et al.(2007) Osteo. and Cartilage 15:C61-C62,94
McAlindon and Al. (2011) Osteo. and Cartilage Volume 19, Issue 4, April 2011, Pages 399-405
Oesser, S.; Adam, M., Babel, W. and Seifert, J. (1999). Journal of nutrition 129 (10): 1891–1895. PMID 10498764
Oesser, S.; Seifert, J. (2003). Cell tissue research 311 (3): 393–399. doi:10.1007/s00441-003-0702-8. PMID 12658447
In-Vivo: Kalman et al (2008) Nutrition Journal. 7(3) (http://www.nutritionj.com/content/7/1/3)
D. Martinez-Puig, C. Chetrit, I. Möller. Osteo. and Cartilage, Volume 19, Supplement 1, September 2011, Page S147
In-Vivo: I. Möller, D. Martinez-Puig, C. Chetrit Osteo. and Cartilage, Volume 19, Supplement 1, September 2011, Page S223
Baeurle SA, Kiselev MG, Makarova ES, Nogovitsin EA (2009). Polymer 50 (7): 1805–1813. doi:10.1016/j.polymer.2009.01.066
Chou MM; Vergnolle N; McDougall JJ; Wallace JL; Marty S; Teskey V; Buret AG Exp Biol Med (Maywood) 2005 Apr;230(4):255-62 ISSN: 1535-3702
Lippiello L; Woodward J; Karpman R; Hammad TA Clin Orthop Relat Res 2000 Dec;(381):229-40 ISSN: 0009-921X
Silicon
E. M. Carlisle, J. Nutr. 106, 478–484 (1976).
E. M. Carlisle, Nutr. 110, 352–359 (1980). https://www.ncbi.nlm.nih.gov/pubmed/1255267?dopt=Abstract
Seaborn and F. H. Nielsen March 1, 2002 https://link.springer.com/article/10.1385/BTER:89:3:251
* These statements have not been evaluated by the Food and Drug Administration. This product is not intended to diagnose, treat, cure, or prevent any disease.
More Information

| | |
| --- | --- |
| Subtitle | The specialized supplement to stimulate the renewal metabolism of the joint cartilage |