Oxiflam
Regulation of inflammatory processes / Natural Cox-2 and 5-LOX inhibitor (with Perluxan™ 500 and Boswellia 30% AKBA)
Oxiflam™ is a natural formula designed to help inhibit inflammation. It contains a combination of super strenght herbal extracts that can bring an overall boost to global heath, detoxify the body and improve numerous psysiological functions. Oxiflam™ intervenes in the earliest stages of the cascade of events leading to tissue degradation and it can help maintain healthy joints against the destructive inflammatory pathways.
(Oxiflam™ can be used in combination with Hyalgen™ which is specifically formulated for supporting the cartilage structure.)
Buy 2 for

€61.75

each and save

5

%
Buy 3 for

€58.50

each and save

10

%
Buy 4 for

€55.25

each and save

15

%
SUPPLEMENT FACTS
Daily serving size: 3 capsules / Servings per container: 50
MSM (Methylsulfonylmethane)
500 mg
*
Perluxan® (30% alpha acids)
250 mg
*
Harpagophytum Procumbens (Std. to 5% Harpagosides)
200 mg
*
Urtica Dioica (Std. to 10:1)
150 mg
*
Bromelaine 2400 GDU
150 mg
*
Andrographis Paniculata (Std. to 10% Andrographolides)
150 mg
*
Curcumin C3 complex (Curcuma Longa rhizome Std. to 95% curcuminoids- Natural ratio [76:19:5])
150 mg
*
Uncaria Tomentosa Std. to 3%
125 mg
*
Pine Bark extract Std. to 95% OPC
100 mg
*
Boswellia Serrata extract (30% AKBA)
75 mg
*
*Daily value not established
Other ingrédients
: vegetal cellulose (capsule), magnesium stearate
As a dietary supplement take 3 capsules twice daily before meals or as directed by a health care professional.
Caution: Pregnant or nursing mothers, children under 18 and those with a medical condition should consult a health care professional before using this product.
PRODUCT DETAILS
Inflammation! ... What you need to know
Inflammation is the body's natural response to injury, but it is also recognized as a major cause to many major human ailments. Erratic and sustained inflammation ends up affecting healthy cells and destroying the tissues it was designed to protect. Inflammation is also almost systematically involved in all joint issues. It can be the initiating factor or not, but it always plays a major role in triggering off joint pain and causing great loss of mobility.
The mechanisms behind inflammation can be classified in two major pathways, that of the COX enzymes and that of the lesser known 5-LOX enzymes. Common treatments inhibit the COX route but there are also 2 different classes of COX enzymes:
The COX-2, responsible for the inflammation and pain, along with playing other roles.
The COX-1, responsible for maintenance and protection of the gastrointestinal tract.
Blocking both the COX-1 and COX-2 would therefore induce dangerous gastric side effects.
Perluxan™ (Selective Cox-2 inhibitor)
Perluxan is a standardized supercritical extract of hops with a high concentration in alpha acids. It is one of the most potent and one of the most the most selective natural COX-2 inhibitor known. The clinical results show that Perluxan™ is effective without the side effects.
POTENCY: After a 1000mg intake, more than half of the inflammatory COX-2 activity is inhibited, which helps bringing relief and keeping inflammation within appropriate levels.
SELECTIVITY: In clinical assessment Perluxan™ has shown to be 50 times more potent at inhibiting COX-2 than COX-1 which eliminates the risk of gastrointestinal irritation.
Perluxan® also possesses important antioxydant properties that help improve the general health condition and limit the oxidative stress.
Blocking selectively the COX-2 pathway is beneficial because it doesn't induces harm to the digestive tract, but it would still allow the production of leukotrienes through the 5-LOX inflammation pathway, which are just as devastating.
To summarize, a good protocol against excessive inflammation can be evaluated with two criterias:
Efficacy : Potency in suppressing the COX-2 enzymes
Selectivity : Preservation of the COX-1 enzymes
But a dual action upon both inflammatory pathways, the 5-LOX leukotrienes as well as the COX-2 prostaglandines seems the best approach.
Boswellia Serrata (30% AKBA) - Non-redox 5-LOX inhibitor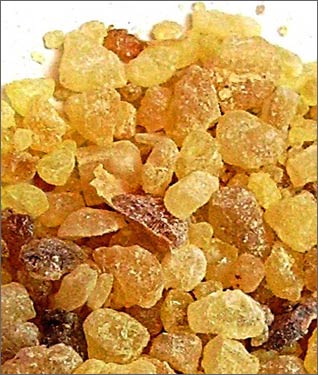 For centuries the Ayurvedic medicine has utilized Boswellia for its anti-inflammatory properties derived from its content in boswellic acids that are natural, selective 5-lipoxygenase inhibitors. And one of them, the AKBA acid is the most active.
Oxiflam™ provides a higher concentration of AKBA, standardized to 30%, while other Boswellic acid fractions contain only 2% or 3%. This is why Oxiflam™ is a very effective 5-LOX inhibitor, an enzyme that plays a key rôle in the biosynthesis of pro-inflammatory leukotrienes.
Boswellla 30% AKBA has also shown to significantly inhibit matrix metalloproteinase (MMP-3), enzymes that break down cartilage, collagen and connective tissues.
Boswellia 30% AKBA promotes joint comfort and function within 7 days! - Full effect reached at 90 days with possible 50% mobility improvement.
MSM (Methylsulfonylmethane)
When it comes to joint discomfort and joint health MSM can be very helpful, even for severe cases. MSM is a bioavailable natural form of organic sulfur found in all living organisms. It is exceptionally well tolerated, it is rated as one of the least toxic substances in biology, close to water. Sulfur is necessary for making collagen, the primary constituent of cartilage and connective tissue.
Sulfur is the third most abundant mineral in your body, after calcium and phosphorous, and yet it is often called the forgotten mineral. It has been neglected because of the widespread assumption that a person's sulfur requirement was met with adequate protein intake, providing the amino acids methionine and cysteine, but disfunctions in methionine metabolism could induce sulfur deficiencies. Nevertheless, scientists have observed that the sulfur content of cartilage decreases with age, and that this decrease parallels degeneration in the joints. A study has clearly shown that arthritic joints have sulfur levels three times lower than healthy ones.
MSM supplementation significantly help with joint problems for most people, without any side effects and MSM daily intake can be substantial, up to several grams. Aside from its anti-inflammatory action MSM can also support the immune system and improve the internal production of Glutathione, the body's major own antioxidant.
Oxiflam™ Bioactive Botanicals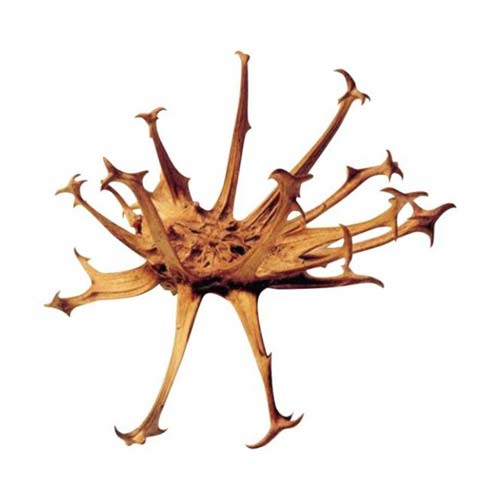 Devil's claw
Originating from Africa, this plant is traditionnally used for its benefits on the joints and rheumatic ailments. Several clinical trials have confirmed its effectiveness in improving mobility. Its potency seems to be derived from a complex interraction of several substances contained in its root rather than solely within the harpagosides.
.
Curcuma
The health benefits of Curcuma are too numerous to list, but it is just one of the most useful substances for maintaining the proper functioning of most physiological functins. It is also an anti-oxydant and a recognized inflammation modulating compound particularly useful for joint health. It slows down the pro-inflammatory leukotrienes synthesis and it stimulates fibrin destruction, fibrin deposition within the joints being a prominent feature unhealthy joints.
.
Stinging Nettle Leaf
Nettle leaf extract contains active compounds that reduce TNF-alpha and other inflammatory cytokines which play a major rôle in cartilage destruction. The inhibition happens at the genetic transcription, that is to say in the earliest stages of the pro-inflammatory process. It is also very useful for autoimmune joint problems. It acts upon both the cyclo-oxygenase (Cox-2) level and the lipo-oxygenase, (5-Lox) level.
.
Ginseng
Research has demonstrated the immunological and anti-inflammatory effects of Ginseng. It contains several chemical compounds called Ginsenosides that possess numerous biological activities. Studies conclude that their combination could selectively inhibit the expression of inflammatory genes leading to decreases in the production of cytokines and mediators of inflammation.
.
Maritime Pine Bark Extract
Studies show that Pine Bark extract inhibits the generation of COX-2 and 5-LOX, two enzymes associated with a host of inflammatory conditions. It does not have an effect on generation of the COX-1 enzyme, meaning that it does not trigger digestive side effects. Pine Bark extract seems to block the COX-2 enzyme production where necessary, but it does not block them where it has important physiologic functions in other organs such as the kidneys.
.
Cat's claw
Cat's claw is a woody vine native to South and Central America. It has strong antioxidant and inflammation modulating effects. It inhibits the production of TNF-alpha, a pro-inflammatory messenger triggering both acute and sustained inflammation. It also inhibits the activation of NF-kappa beta, an inflammatory protein.. Cat's claw raises IGF-1 levels, a cartilage-protective insulin-like hormone. By helping inhibit inflammatory agents that degrade cartilage while activating IGF-1, Cat's claw can help preserve healthy joints.
.
Bromelain
It is a group of digestive enzymes that is found mostly in the stems of pineapples but it is present in all parts of the plant and fruit. It is very beneficial for people with joint problems and it works by inhibiting the Cox-2 pro-inflammatory pathway as well as the fibrin synthesis. Bromelain has demonstrated that it can be absorbed in human digestive track intact and retaining its biological activity (1)
.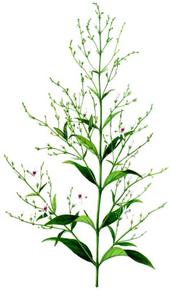 Andrographis Paniculata
A powerful herb traditionally used in Ayurveda and Chinese Medicine. It is a very potent global health enhancer and several studies show that it can inhibit dangerous degenerative precesses. It is also one of the most effective substances for keeping inflammation within the normal activity level. It naturally activate PPAR gamma, thereby inhibiting NF-kappa-beta, deactivating T-cell proliferation and reducing pro‐inflammatory cytokines. Andrographis can efficiently block T-cell activation in cases of detrimental T-cell responses.
.
References:
Efficacy of methylsulfonylmethane (MSM) in osteoarthritis pain of the knee: a pilot clinical trial. Osteoarthritis Cartilage. 2006 Mar;14(3):286-94. Epub 2005 Nov 23. Southwest College Research Institute, Tempe, AZ 85282, USA
Methylsulfonyl-methane (M.S.M.) A double blind study of its use in degenerative arthritis. Ronald M. Lawrence, M.D., Ph.D. U.C.L.A. School of Medicine, Los Angeles, California
Usha PR, Naidu MU. Randomised, double-blind, parallel, placebo-controlled study of oral glucosamine, methylsulfonylmethane and their combination in osteoarthritis. Clinical Drug Investigation 2004; 24(6):353–63.
Debi R, Fichman G, Bar Ziv Y, Kardosh R, Debbi E, Halperin N et al. The role of MSM in knee osteoarthritis: a double-blind, randomised, prospective study. Osteoarthritis and Cartilage 2007; 15(Suppl 3):C231
Cytokine secretion in whole blood of healthy subjects following oral administration of Urtica dioica L. plant extract. Arzneimittelforschung. 1996 Sep;46(9):906-10.
Randall C, Randall H, Dobbs F, Hutton C, Sanders H. Randomised controlled trial of nettle sting for treatment of base-of-thumb pain. Journal of the Royal Society of Medicine 2000; 93(6):305–09.
Randall C, Dickens A, White A, Sanders H, Fox M, Campbell J. Nettle sting for chronic knee pain: a randomised controlled pilot study. Complementary Therapies in Medicine 2008; 16(2):66–72.
The effect of hydro alcoholic Nettle (Urtica dioica) extracts on insulin sensitivity and some inflammatory indicators in patients with type 2 diabetes: a randomized double-blind control trial. Pak J Biol Sci. 2011 Aug 1;14(15):775-9
The effects of AH88 on the activity of COX-1 and COX-2 using human whole blood and A549 cells. Lidbury, et al. Pharmachem Laboratories, Kearny NJ.
Wolfe MM, et. al. Gastrointestinal toxicity of nonsteroidal anti-inflammatory drugs. NEJM. 1999 Jun 17;340(24):1888-99.
Lemay M, et al. Cyclooxygenase inhibiting activity of anti-inflammatory dietary supplements:Ex vivo evaluation. Nutrilite Health Institute, Access Business Group LLC, Buena Park CA.
A dietary supplement is a selective COX-2 inhibitor both in vitro and ex vivo in healthy human volunteers. Lemay M, et al. Nutrilite Health Institute, Access Business Group LLC, Buena Park CA.
Efficacy of Oral Perluxan Intake in Subjects With Knee Osteoarthritis: A Randomized, Double-Blind Study. Jager R, Purpura M. Pharmachem Laboratories, Kearny, NJ.
Gagnier JJ, Chrubasik S, Manheimer E. Harpagophytum procumbens for osteoarthritis and low back pain: a systematic review. BMC Complementary and Alternative Medicine 2004; 4:13.
Brien S, Lewith GT, Mcgregor G. Devil's claw (Harpagophytum procumbens) as a treatment for osteoarthritis: a review of efficacy and safety. Journal of Alternative and Complementary Medicine 2006; 12(10):981–93.
Comparison of outcome measures during treatment with the proprietary Harpagophytum extract doloteffin in patients with pain in the lower back, knee or hip.

Phytomedicine.

2002 Apr;9(3):181-94.
A randomized double-blind pilot study comparing Doloteffin and Vioxx in the treatment of low back pain.

Rheumatology(Oxford).

2003 Jan;42(1):141-8
Effectiveness of Harpagophytum procumbens in treatment of acute low back pain. Department of Internal Medicine I, University Hospital, Bergheimerstr. 58, 69115 Heidelberg

http://dx.doi.org/10.1016/S0944-7113(96)80003-1

Bromelain reduces mild acute knee pain and improves well-being in a dose-dependent fashion in an open study of otherwise healthy adults. Hugh Sinclair Unit of Human Nutrition, The University of Reading, UK. Phytomedicine. 2002 Dec;9(8):681-6.
Bromelain as a Treatment for Osteoarthritis: a Review of Clinical Studies. Evid Based Complement Alternat Med. 2004 December; 1(3): 251–257.10.1093/ecam/neh035
Roy S, Khanna et al. Inducible matrix metalloproteinase-3 expression in human microvascular endothelial cells is sensitive to anti-inflammatory Boswellia . Antioxidants & Redox Signaling, 8, 3 & 4, 2006.
Safety and toxicological evaluation of a novel, standardized 3-acetyl-11-keto-beta-boswellic acid (AKBA)-enriched Boswellia serrata extract (5-LOXIN®). Toxicology Mechanisms and Methods 16: 199–226, 2006.
A double-blind, randomized, placebo controlled study of the efficacy and safety of 5-LOXIN® for treatment of osteoarthritis of the knee, Arthritis Research & Therapy, Vol 10 (4): R85, 2008.Int J Med Sci. 2010 Nov 1;7(6):366-77.
Clinical evaluation of Boswellia serrata (Shallaki) resin in the management of Sandhivata (osteoarthritis). Ayu. 2011 Oct;32(4):478-82.Senior Medical Officer, Dehradun, Uttarakhand, India.
Human genome screen to identify the genetic basis of the anti-inflammatory effects of Boswellia in microvascular endothelial cells. Roy S, Khanna S et al. DNA Cell Biol. 2005; 24: 244-55.
Efficacy and safety of Curcuma domestica extracts in patients with knee osteoarthritis. J Altern Complement Med. 2009 Aug;15(8):891-7. Department of Rehabilitation Medicine, Faculty of Medicine Siriraj Hospital, Mahidol University, Bangkok, Thailand
Balakrishnan, K.V. "Postharvest Technology and Processing of Turmeric," Turmeric: The genus Curcuma; Medicinal and aromatic plants--industrial profiles, edited by Ravindran, P.N., et al. Boca Raton, FL: CRC Press, 2007.
Bharat, B.A., et al. "Curcumin--Biological and Medicinal Properties," Turmeric: The genus Curcuma; Medicinal and aromatic plants--industrial profiles, edited by Ravindran, P.N., et al. Boca Raton, FL: CRC Press, 2007.
Goel A., et al. "Specific inhibition of cyclooxygenase-2 (COX-2) expression by dietary curcumin in HT-29 human colon cancer cells," Cancer Lett.: 172(2), 111-1118, 2001.
Zhang F., et al. "Curcumin inhibits cyclooxygenase-2 transcription in bile acid- and phorbol ester-treated human gastrointestinal epithelial cells," Carcinogenesis: 20(3), 445-51, 1999.
Satoskar R.R., et al. "Evaluation of anti-inflammatory property of curcumin in patients with post-operative inflammation," Int. J. Clin. Pharmacol. Ther. Toxicol.: 24(12), 651-4, 1986.
Kulkarni, A.P., et al. "Curcumin Inhibits the Classical and the Alternate Pathways of Complement Activation," Ann. N.Y. Acad. Sci.: 1056, 100-112, 2005.
Kotwal, G.J., et al. Natural Products and Molecular Therapy, First International Conference, New York, NY: Annals of the New York Academy of Sciences, Vol. 1056, 2005.
Deodhar, S.D. et al., "Preliminary study on antirheumatic activity of curcumin," Indian J. Med. Res.: 71, 632-634, 1980.
Liacini, S., et al., "Inhibition of interleukin-1-stimulated MAP kinases, activating protein-1 (AP-1) and nuclear factor kappa B (NF-kappaB) transcription factors down-regulates matrix metalloproteinase gene expression in articular chondrocytes," Matrix Biol.: 21(3), 251-262, 2002.
Andrographolide Interferes with T Cell Activation and Reduces Experimental Autoimmune Encephalomyelitis in the Mouse, JPET January 2005 vol. 312 no. 1 366-372
Andrographolide, a potential cancer therapeutic agent isolated from Andrographis paniculata,PMID:14641821
The HLJ1-targeting drug screening identified Chinese herb andrographolide that can suppress tumour growth and invasion in non-small-cell lung cancer. PMID:23306212
Andrographolide sensitizes cancer cells to TRAIL-induced apoptosis via p53-mediated death receptor 4 up-regulation. PMID:18645026
Identification of inhibitors of TRAIL-induced death (ITIDs) in the TRAIL-sensitive colon carcinoma cell line SW480 using a genetic approach. PMID:11486001
Andrographolide isolated from Andrographis paniculata induces cell cycle arrest and mitochondrial-mediated apoptosis in human leukemic HL-60 cells. PMID:16395645
Andrographolide, a potential cancer therapeutic agent isolated from Andrographis paniculata. PMID:14641821
Inhibition of cell-cycle progression in human colorectal carcinoma Lovo cells by andrographolide. PMID:18619950
Chemopreventive efficacy of Andrographis paniculata on azoxymethane-induced aberrant colon crypt foci in vivo. PLoS One. 2014 Nov 12;9(11):e111118
Apoptosis inducing effect of andrographolide on TD-47 human breast cancer cell line. Afr J Tradit Complement Altern Med. 2007 Feb 16;4(3):345-51.
Andrographolide inhibits osteopontin expression and breast tumor growth through down regulation of PI3 kinase/Akt signaling pathway. Curr Mol Med.2012 Sep;12(8):952-66.
Bromelain
(1)Intestinal absorption of undegraded proteins in men: presence of bromelain in plasma after oral intake. Castell JV, Friedrich G, Kuhn CS, Poppe GE Am J Physiol. 1997 Jul; 273(1 Pt 1):G139-46.
* These statements have not been evaluated by the Food and Drug Administration. This product is not intended to diagnose, treat, cure, or prevent any disease.
More Information

| | |
| --- | --- |
| Subtitle | Regulation of inflammatory processes / Natural Cox-2 and 5-LOX inhibitor (with Perluxan™ 500 and Boswellia 30% AKBA) |